My Journey to the Wholey Land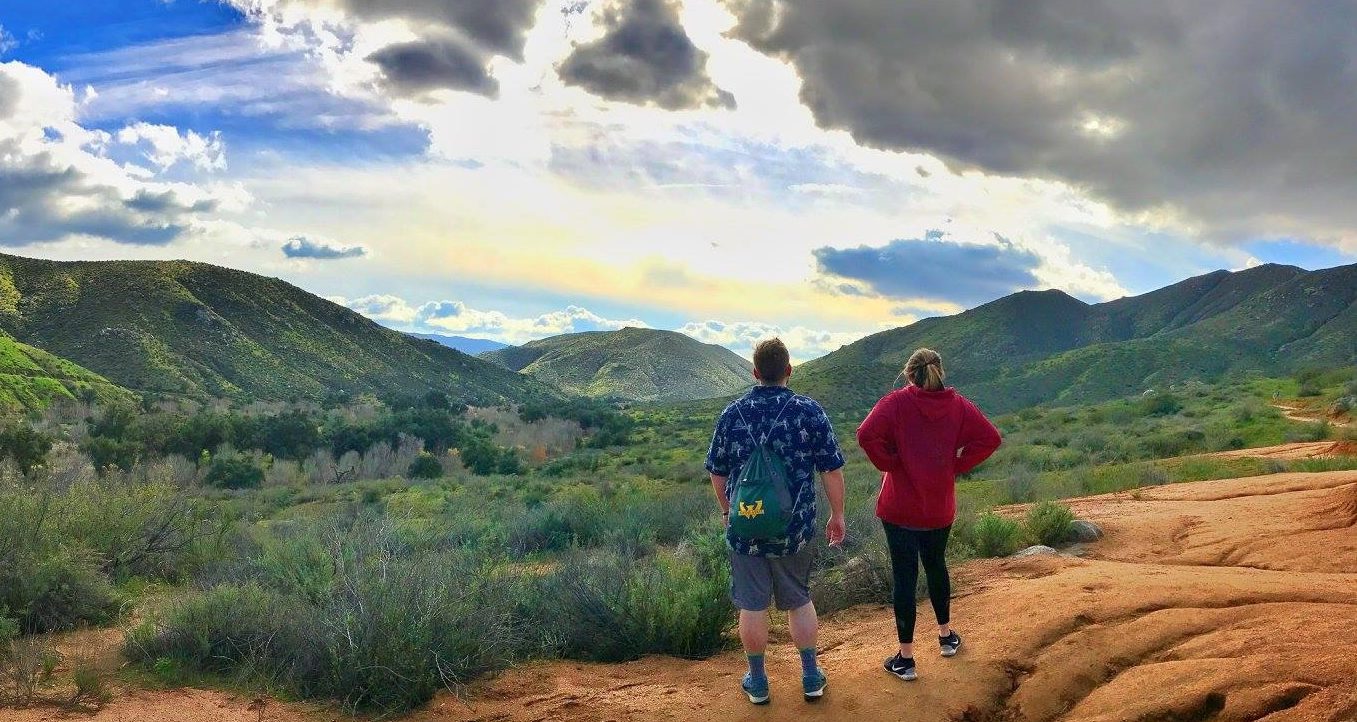 Lets start at the very beginning.
Growing up, I was always quite the chunker. A cute chunker, but a chunker nonetheless. I was (am) very food-oriented. My mind was (and is) always on my next meal. A lot of my day was spent eating. And boy could I eat.
At the age of 12 I could polish off a whole small pizza with breadsticks. My favorite and most frequent after school snack was 1/3 block of cream cheese (sometimes a one half of a block) with worschestershire sauce and a sleeve of saltines.My parents—god bless them—weren't the best advocates for healthy eating either. While dinners at the Miriani house were delicious, they often weren't the most balanced meals. I cant blame them, though, because I don't think they had the amount of information about healthy eating that we have now.I also cant blame them because I was a stubborn little chubster and I would sneak food behind their backs or just blatantly ignore their concerns and stuff my face with a whole bag of jalepeño and aged cheddar chips.
Here's to puberty!
When I started middle school, I became totally aware of my weight. I was very self conscious about it. As all my friends around me were maturing into beautiful women with their awkward pubescent boyfriends, I started to feel like I was maturing into a chubby, not so beautiful woman with no boyfriend of any kind.Throughout high school it was the same. I was the chubby friend who couldn't land a boyfriend, either because I was painfully shy when it came to boys or in my eyes, I was just not pretty or skinny enough.I went through phases of healthy eating and trying to exercise but because I didn't see any drastic changes, I would give up and go right back to my old eating habits. This continued on into my college years and let me tell you, the freshman 15 is so real.
The Freshman 15
From my freshman year of college in 2011 to 2015 I had put on at least 30 lb.. My freshman year was the worst because I had no kitchen to prepare healthy meals for myself, and I had basically free money from my meal plan, so I bought all sorts of snacks from the convenience stores on the reg. Not to mention my biweekly Ben and Jerry's carton of which I would complete in one sitting.Sophomore year I had a little more control over the food I was eating because I had to make it myself. But I joined a sorority and became more social and was drinking a lot more alcohol than in freshman year. I actually got so good at shot gunning beers, they called me Shot Gun Shelly... not my proudest achievement but an achievement nonetheless.My sorority chapter was full of like minded food loving ladies like me, so that didn't help much eat. A lot of our events were surrounded by food. It was a great time, but not the greatest for my waist line. And though I was becoming more confident about myself, thanks to my awesome sorority sisters, I rarely had any gentleman callers lining up at  my door, and I still believed my weight was to blame.
Thank God for Tinder
After a battery of tinder dates, however, my love life finally turned around. Finally, in my junior year college, I swiped right on Justin, my first, current boyfriend, and love of my life. Although our love story is one for the ages, I wont get into it here.However, I mention this because during the first year of our relationship, we both gained at least 10 lbs. He loves ice cream, I love ice cream, he loves surprising me with food, and I love the surprises. Junk food was often a staple during date nights. We were digging each other into a big, fat hole (pun intended). We became unhealthy together, but at least we did it together…right? NO.Flash forward to senior year when my weight hit 190. Whoah, this was a wake up call for me. At the rate I was going, I would be 200 lb. in no time. I needed to make a change fast because I did not want to keep packing on the pounds.
A leap of faith
So I took a leap of faith and decided to sign up for a 6 week clean eating sugar detox program. This program was around $40 and was run entirely on Facebook. The program included a strict, very low calorie, and pretty bland meal plan.Although I won't share the actual meal plan, I will tell you that it basically consisted of chicken, egg whites, green veggies, sweet potatoes, and protein shakes. Every. Single. Day.But, here's the thing: because I was eating the same thing every single day, it was easy to prep my food and plan ahead. It was also very easy to follow because there was no lenience in the program. If it wasn't listed on the program, it was off limits.I began my 6 week program on November 5th and completed the 6 weeks pretty successfully. After week two or so, I was so sick of chicken and veggies, but I powered through and only had a few cheat meals i.e. our one year anniversary, Thanksgiving, and a Christmas party.
My cheat meals were very moderated and I was very conscious of my choices. It was very motivating to weigh in every week and see such great progress. That motivation really kept me going until the end. I had finished the program having lost around 20 lb.. And felt amazing! This program really worked for me!Not only did I lose weight, but I felt more energized, motivated, and confident. As a result, I started working out everyday, 2 hours a day, and was in the best shape of my life! I was so motivated to keep up the healthy eating and lifestyle.And I did, for a while, but I began to feel very restricted with my diet. It didn't seem right that something so essential to life (food) was making me unhappy. I lost all my motivation to keep up this seemingly healthy yet quite restricting lifestyle.
Eat like there is no tomorrow!
I wanted to enjoy my life, embrace my 20s, and, quite honestly, eat like there was no tomorrow. So I started eating those over-indulgent foods which cause the numbers on the scale to go up, up, up!I started packing on all those pounds that I worked so hard to lose and I beat myself up over it. I felt guilty for eating food I really enjoyed, which is a terrible feeling. I also felt guilty because I had the knowledge and the capability to lose more weight, but the motivation was just not there!I longed to feel amazing again and to lose even more weight but did not have the will power to complete another 6 week detox.Throughout the next year, I dieted on and off, with little to no results. When I was dieting, I never felt satiated, and when I wasn't dieting, I was out of control. I couldn't find a balance.
The end of yo-yo dieting
Towards the end of 2016, I decided that I was okay with maintaining a weight of around 170 lb.. Though I was maintaining weight successfully, I was missing the energy and motivation I had when I was in detox mode. Would I ever get that energy and motivation back?The answer is yes!  When I stumbled upon the Whole30 program, I realized that I could get that energy and motivation back, without sacrificing good food. Could this be possible? After reading the program rules, testimonials, and Melissa Hartwig's Food Freedom Forever, I believed that it could be possible.Go to whole30.com for the program rules, testimonials and more!The Whole30 program seemed to be exactly what I needed. A strict program during which I can still eat yummy foods while resetting my mind and body's relationship with food. It wasn't hard to get Justin on board either. So we gave it a try. We stuck to Whole30 foods for about two weeks and we were both noticing such positive changes in our bodies!After two weeks, we both went on hiatus from Whole30 because, as life always does, it got in the way. I went on a trip to New York and I enjoyed myself and the food there. A couple weeks later, my mom suddenly passed away, and my plans to start Whole30 after the day after valentines got pushed back to February 20, 2017. That is when I began my first real Whole30 challenge. You can read more about that here.
The journey is not over yet!
After completing the Whole30, I can tell you that I am so excited to continue eating whole delicious foods. Whether I decide to go paleo, or just embrace food freedom, I am so ready for this whole, healthy, lifestyle. My journey is not over yet, but I think I finally reached the Wholey Land (pun intended).